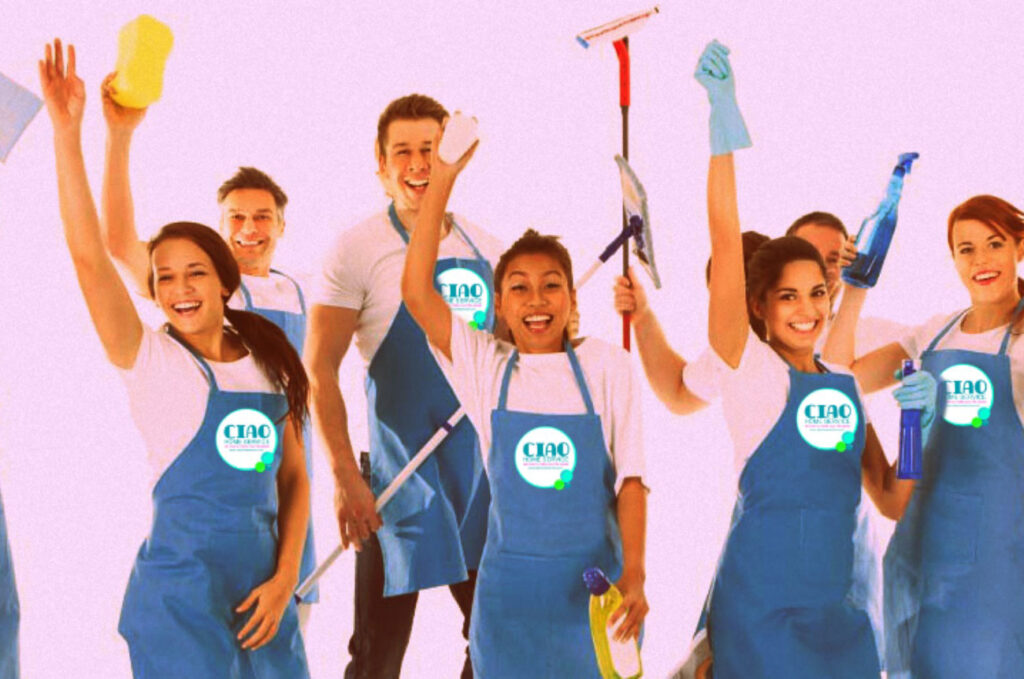 Are you passionate about delivering exceptional service and making a difference in people's lives? Ciao Home Service is expanding and is now searching for dedicated, reliable, and responsible individuals to join our fantastic team in Stockholm. As part of our team, you will have the opportunity to showcase your skills in domestic cleaning, window cleaning, and handyman services such as construction, painting, electricity, and furniture building.
We understand that a home is more than just four walls and a roof. It's a place where families come together, where memories are made, and where they find refuge from the chaos of the outside world. That's why we are committed to providing exceptional service that turns our clients' homes into sanctuaries.
To help our clients achieve this, we are expanding our fantastic team in Stockholm and looking for reliable, compassionate, and responsible individuals who share our values and passion for exceptional service.
As a member of our team, you will be responsible for a range of domestic duties, including cleaning, organizing, and window cleaning, as well as providing handyman services such as construction, painting, electricity, and furniture building. We understand that every team member is unique, and we value your individual strengths and expertise.
We are looking for individuals with demonstrable experience in hotels and hospitals who possess a proactive, competent, and organized approach to their work. We also require a strong command of English, Italian, and Swedish (basic knowledge is acceptable). As part of our team, you will receive personal and professional training to help you develop your skills and excel in your role.
At Ciao Home Service, we pride ourselves on treating our team members as family members, not just a number. We believe in supporting and empowering each other to deliver exceptional service and exceed our clients' expectations. If you share our vision and are looking for a fulfilling career in a dynamic and growing company, we invite you to join us.
Please send your CV to info@ciaohomeservice.com and become part of our mission to make every home a sanctuary for well-being.